Oxford, Maryland, is a water-bound village in
Talbot County
that offers a quiet respite for its fewer than one-thousand residents. Known as "The Prettiest Town in Maryland," Oxford provides a picturesque setting of tree-lined streets and white picket fences for a slower-paced but fulfilling life for the people who call it home. The town was founded in 1683 as the first seaport and has retained its charm throughout the years, with many historic homes and buildings preserved in their original design.
But perhaps the most defining feature of Oxford is the water that surrounds it. With Town Creek to the east and Tred Avon River to the north and west, no matter where you are in Oxford, you'll never have to go far to reach the shore. Residents make the most of this natural beauty by enjoying many water activities. Below are seven ideas for getting more than just your feet wet when spending time in Oxford.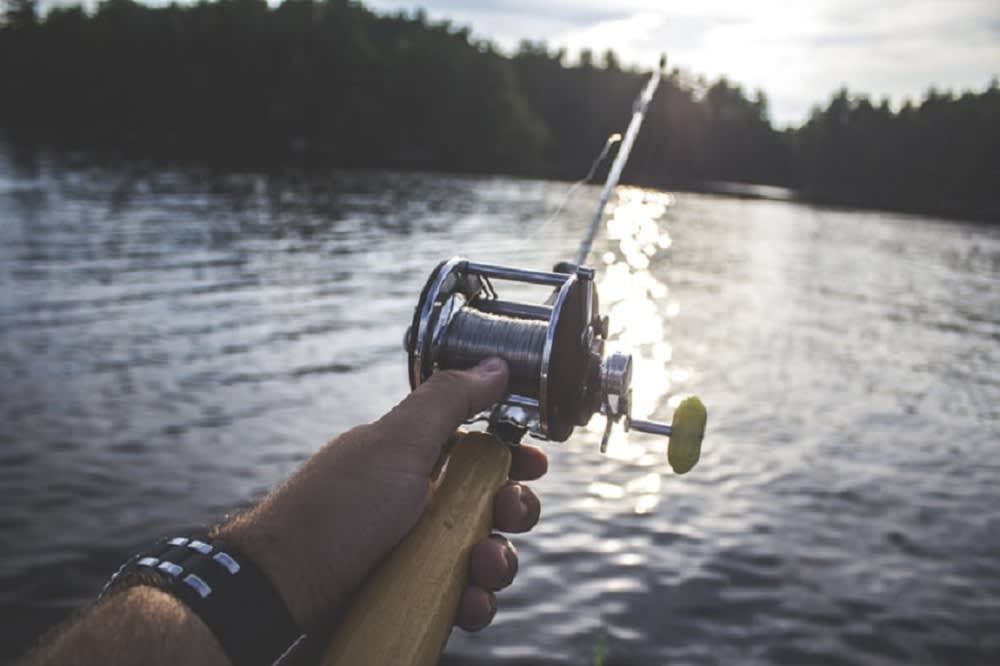 Fishing is a Favorite Pastime
Fishing
is both a hobby and profession in Oxford, with local restaurants using the fresh catches of the day on their menus and supplying neighboring towns as well. There are five
marinas
in town for people to choose from if you wish to take a boat out rather than fish from the shore. You will find a
variety of fish
in the surrounding waters, from spotted sea trout to striped bass and more. Whether you manage to catch some or not, spending time out on the water and casting your line is the perfect way to take in the natural beauty of the area and relax. Check out
this list of fishing boats
you can charter for your next outing.
Hit the Open Seas by Sailing
There are many ways to cruise the waters in Oxford. With several marinas to choose from, many people in Oxford own their own boats or at least know someone who does. In keeping with the tranquility and slower pace of life in this nautical town,
sailboats
are an especially fun way to enjoy the water. There is an art to sailing that can't be matched, so take a sailboat out for the day — or evening — and soak up the beautiful views and a laid-back excursion. Local sailboat cruises offer champagne toasts, sunset outings, or catered picnics. They can host as few as six people and as many as 32. You can make it a day for the family or a romantic evening with your significant other and closest friends. No matter what you choose, sailing is sure to be a good time and fond memory in Oxford!
Want to enjoy sailing from the sidelines? Don't miss the sailing regattas! The
Tred Avon Yacht Club
(TAYC) offers at least three regattas every summer and other activities year-round. You can check out the races from the shore or become a TAYC member and participate in them yourself. The club also offers a junior sailing program for kids ages six and up to learn how to sail and race safely, so there is something for everyone in the family to get involved.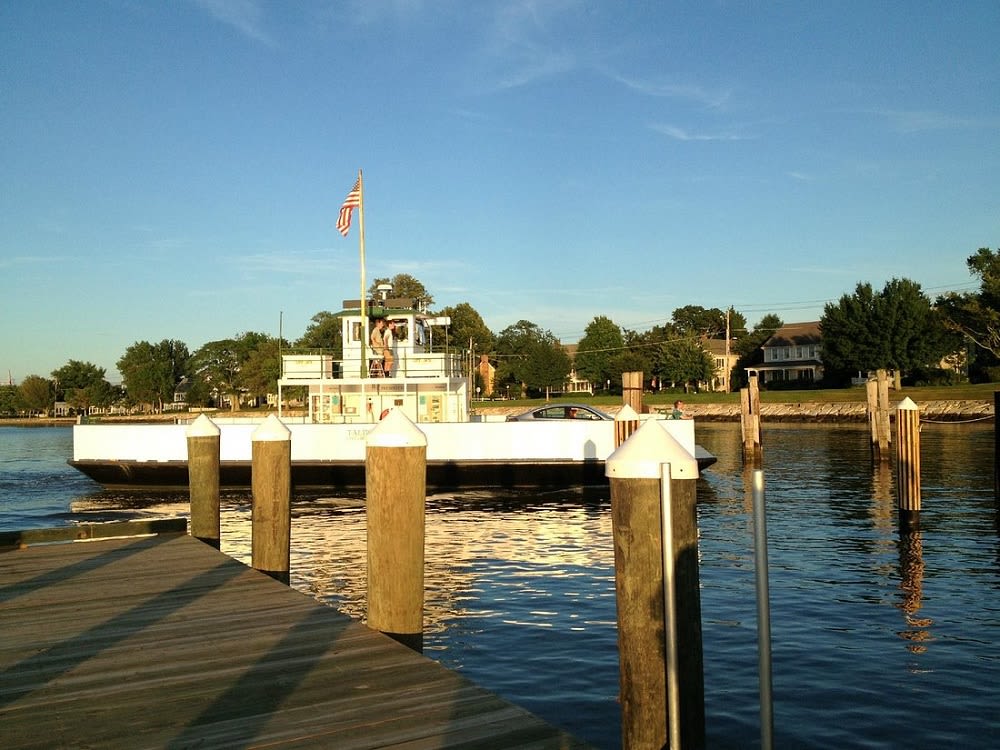 Image courtesy of TripAdvisor
Take the Local Ferry
The
Oxford-Bellevue Ferry
is America's oldest privately owned ferry route. Currently owned by Tom and Judy Bixler, the ferry was established in 1683 and is in operation seven days a week during spring and summer. Rides start in Oxford at nine o'clock in the morning and run continuously every 15-20 minutes until sunset. Take a short trip across the Tred Avon River and get off at the Bellevue landing to explore, or stay on the ferry for the ride back and just enjoy being on the water.
Bikes and cars
are also able to be transported on the ferry, but it is recommended to call in advance to reserve your spot for larger equipment.
Staying at the Robert Morris Inn
The
Robert Morris Inn
is the childhood home of the Declaration of Independence signer and the oldest full-service inn in America. It opened in 1710 as River View House but has operated as an inn since 1800. Located right on the water, this is a wonderful place to take in views and some of the town's rich history all at once. Watch the sun go down over the bay from the vantage point that George Washington and other dignitaries once shared. You can also get a
bite to eat
while at the inn, whether from Outdoor & Tavern, a more casual dining area with takeout options available, or the Dining Room and Tred Avon for a more elegant experience with private dining options available. Visitors are also invited to eat on the patio, veranda, and river terrace to make the most of the beautiful surroundings, which are particularly pleasant during the spring, summer, and fall.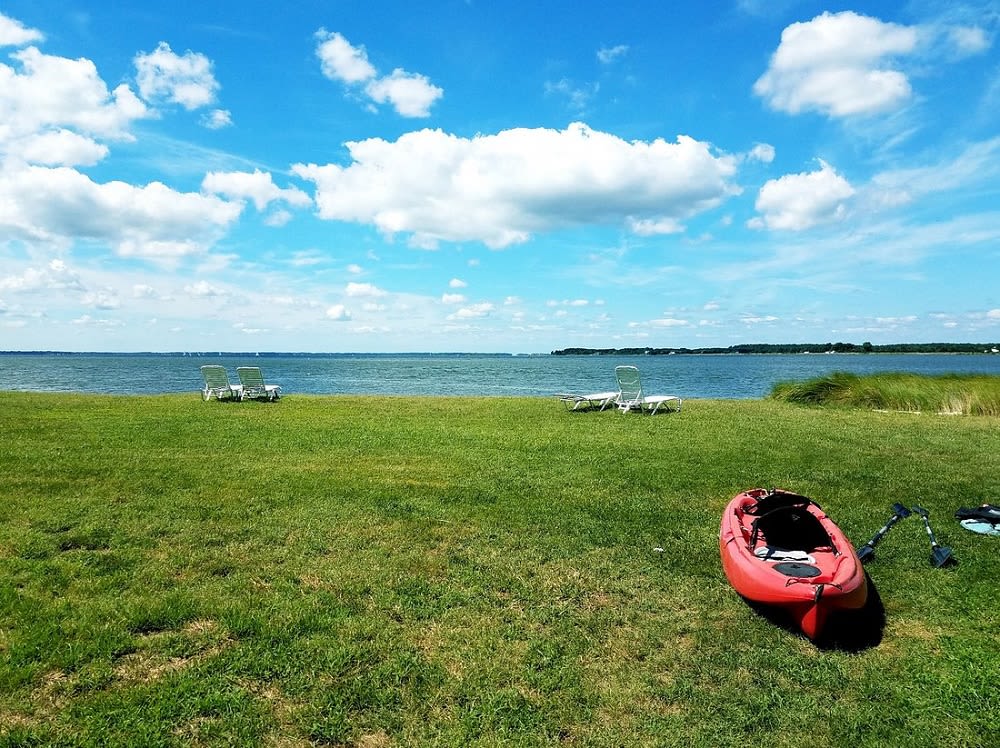 Image courtesy of TripAdvisor
Taking a Kayak Out on the Water
Interested in a more active outing on the water? Get a kayak and hit the river! There are several companies in town that provide
kayak rentals
and other sporting equipment for water activities, or you can use your own. The calm waters of Town Creek and Tred Avon provide a perfect route for kayakers of all ages and experience levels. There are several coves to explore and sandbars where you can take a break during your excursion. You'll get to enjoy the fresh air and some exercise while taking in the flora and natural wildlife of the area, including herons and maybe even a bald eagle! For a self-guided tour of the area that connects several harbors, check out
this route
and advice for making the most of your paddling adventure.
Dining on Local Seafood
One way to enjoy the water without getting wet is by dining on fresh seafood at one of the many local restaurants in Oxford.
The
Robert Morris Inn
is known for its high-quality options that change seasonally but have something to offer everyone in the family, from cream of Maryland crab soup to corn-crusted wild bay rockfish. The Oxford Inn also has a restaurant,
Pope's Tavern
, specializing in Italian eats that incorporate seafood in dishes such as calamari, linguine and clams, shrimp scampi, and more.
Another local favorite is
Latitude 38
, a bistro and spirits spot that provides fine dining in a casual setting, with indoor and courtyard seating available. Their lunch and dinner menus have everything from steak to crab cakes to salad and a seasonal drink menu as well. Another local bistro is
Bistro St. Michael's
, known as "upscale yet relaxed." Serving dinner and weekend brunch, Bistro St. Michael's is also a great place for happy hour with its creative drinks menu. Reservations are available.
If it's a nice time of year, you can't beat an evening on the patio of
Doc's Sunset Grille
, which is right on the Tred Avon River and faces west, providing a great view as the sun goes down. Not only will you enjoy a delicious meal, but you'll often catch some live music while dining at Doc's!
For another waterfront restaurant, check out
Capsize OXMD
. Offering American classics on the calm waters of Town River, Capsize is the perfect spot to meet friends and family and is also pet-friendly. Their menu not only has a kids section but also a "four-legged sailors" section with dog-friendly fare, so feel free to bring your pup to lunch or dinner.
What trip to the water would be complete without a sweet treat? Whether searching for dessert in the evening or a midday snack, the
Scottish Highland Creamery
is one of the most popular spots in town. Nothing beats walking along the water with a hand-scooped cone of your favorite flavor. Highland has the classics, like mint chocolate chip and butter pecan, and also some fun twists, like coffee hazelnut crunch and biscotti. The flavors change daily — sometimes multiple times a day — so you can always find something new to try. Who knows — you might find a new favorite!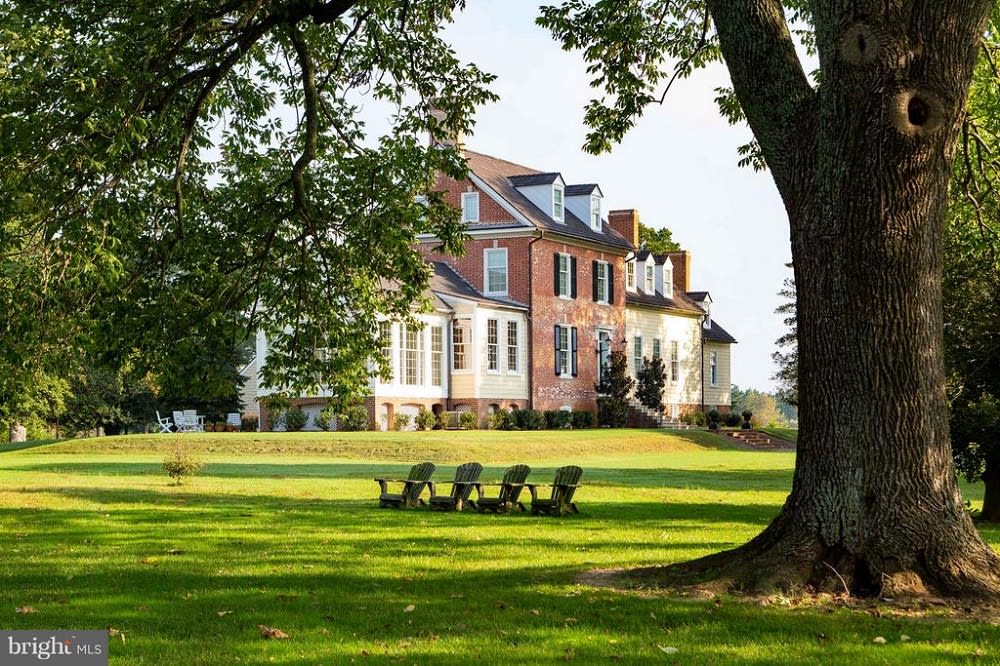 Image courtesy of Laura Carney
Buying Property in Oxford
One way to enjoy the water all year round is by buying property in Oxford to make your own and call home! With waterfront properties and historic charm, the Oxford real estate market has something to offer everyone, whether you're looking for a family home or vacation getaway. To help find your perfect property, look no further than
Laura Carney
of TTR Sotheby's International Real Estate. With more than $175 million in sales, Laura is one of the leading real estate agents in Talbot County. Her familiarity with the Eastern Shore will ensure you choose from the best options from what is currently available in the Oxford real estate market while still getting the professionalism and network of a Sotheby's International agent. Laura has worked in the area for many years and will lend her personal knowledge and expertise to make your house search as easy as possible. When you're ready to begin making the dream of owning an Oxford property come true, give Laura a call at
(410) 310-3307
.
*Header image courtesy

of TripAdvisor